By Kevin X |
16
February 2022 |
0
Comments
8 Essential Things You Need For your Perfect Gaming Setup


Why is a good gaming setup so important?

If you are serious about gaming, the chances are that you will want the ultimate PC gaming setup. This will help your game in optimal conditions. The best setups can be considered better for health, wellbeing, relaxation, and general enjoyment while gaming.

Even if you are playing the most exciting video game, poor gaming setups can take away from an otherwise great experience. Just like while watching a movie, you want to feel immersed. If you're into gaming, you know the difference a proper gaming setup can make.

So, Whether you play the game as a pastime activity or you are a professional gamer, creating the perfect gaming setup is an essential thing to do.


What do you need for a perfect gaming setup?
1. The Right Gaming PC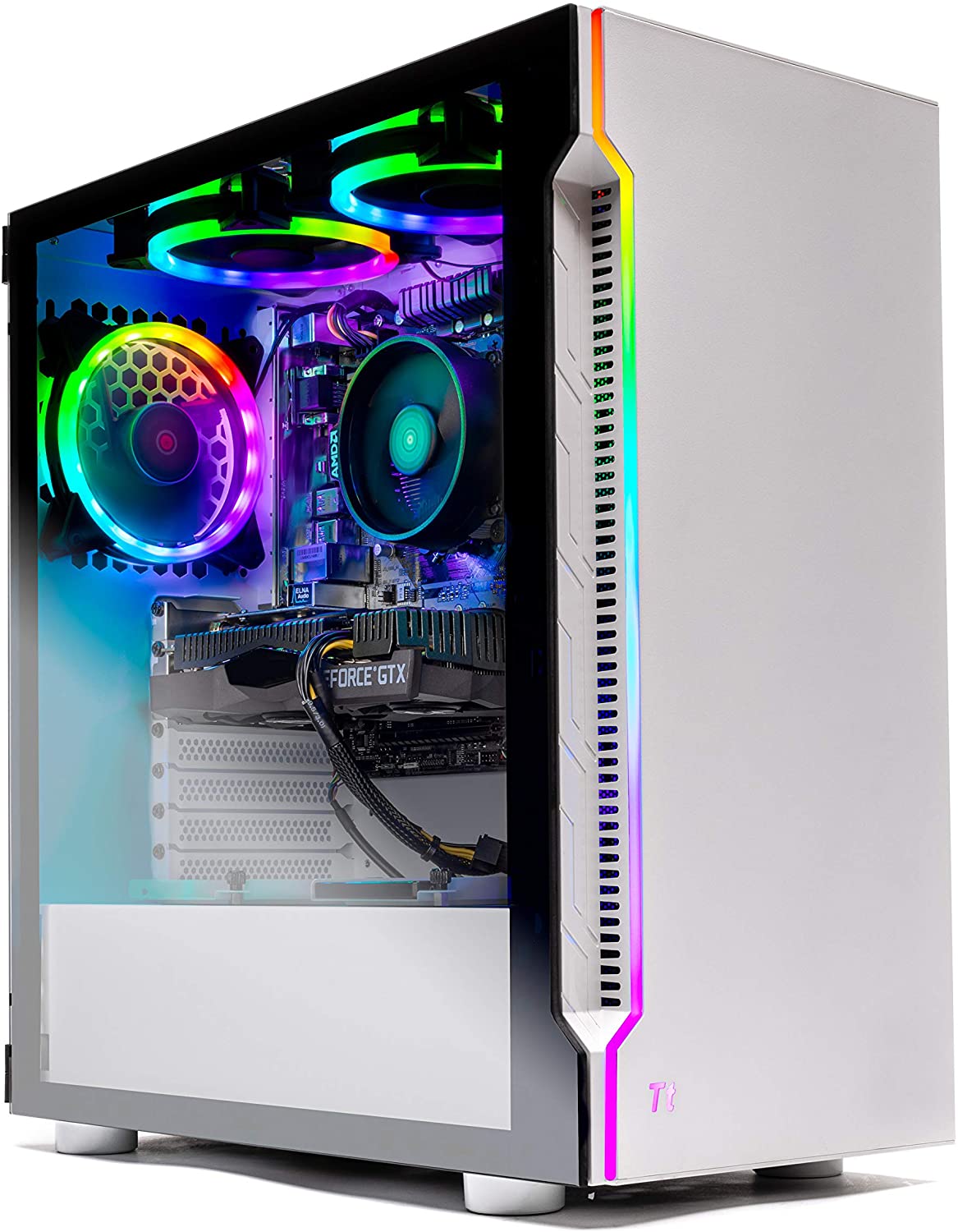 It goes without saying that to maximize your gaming experience, you need to have a powerful gaming computer.

How much does a gaming pc cost?

Prices for a top-of-the-line gaming PC go for about $2,000. It may be costly, but it offers the user a perfect performance compared to what one would get in the best gaming console.

However, when on a budget, you can start with as little as $300 to set up a basic gaming PC build. When choosing a gaming PC, select the one that has a processor and can handle high-end games.

Every gaming PC must have a dedicated graphics card that helps deliver a smoother frame rate and less graphical lag. With a powerful PC processor, you will also need to have a cooling system in place which can either be the traditional heat sink or a basic cooling fan set up. So look for computers with powerful processors that can handle high-end games, and video cards, that will make everything look pretty. Both of these components will give you a smooth frame rate and less graphical lag.

Regardless of which type of computer you have, make sure that it's fully optimized to prevent lag.

2. A Comfortable Desk and Chair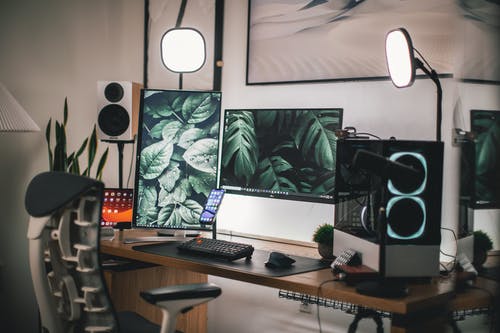 A gaming chair and desk may not necessarily strike you to be an absolute necessity, but they really are. Gaming is a sanctuary away from the real world. The whole essence of it is to be relaxed, even if the game you're playing is as stressful as they come.

Getting the right chair can enhance your gaming experience. Find an office chair that can fit in the room that you're playing in. Also, make sure that it's comfortable enough to make your gaming experience excellent.

With s comfortable gaming chair with appropriate back support, you'll not experience any back pain which can lead to severe back problems. Therefore, if you are an avid gamer who spends long hours in your chair, then you should invest in a comfortable chair.

Where everything apart from the chair is likely to be situated on and around your desk. So it is very important to look for a perfect desk and consider if it will fit into the space that you want to work and play in.

3. A Cutting-Edge Gaming LED Monitor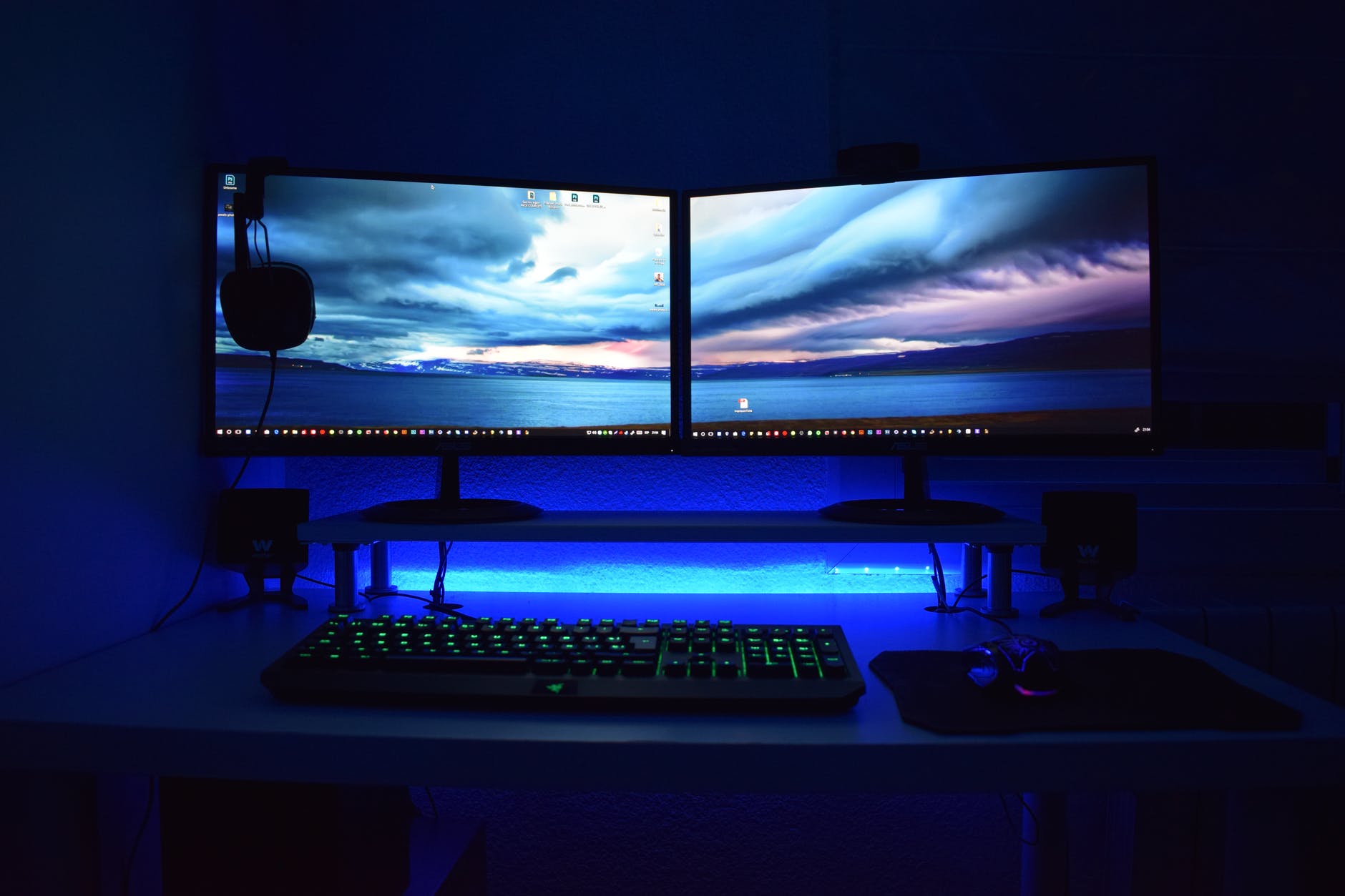 A monitor is obviously what you will be looking at while you play, so the monitor that you pick for your gaming setup can also affect your gaming experience. You must choose a monitor specially designed for gaming to achieve the perfect results.

A perfect gaming monitor can offer you fast refresh rates, improved color accuracy, and improved response times. With better refresh rates, the images will also be smoother.

To have a perfect gaming experience, you should select an ideal budget gaming monitor for your setup. For example a 1080p 60hz goes for $500, 1080p 144hz or 1440p 60hz for any build can go up to $800 and 1440p 144/240hz or 4K 60hz for any build goes for $1000.

Also, you will need to select between panel technologies, which include VA, IPS, and TN. Gaming monitors also should have low input lag, which is the time it takes to render the image.

4. A Good Game Controller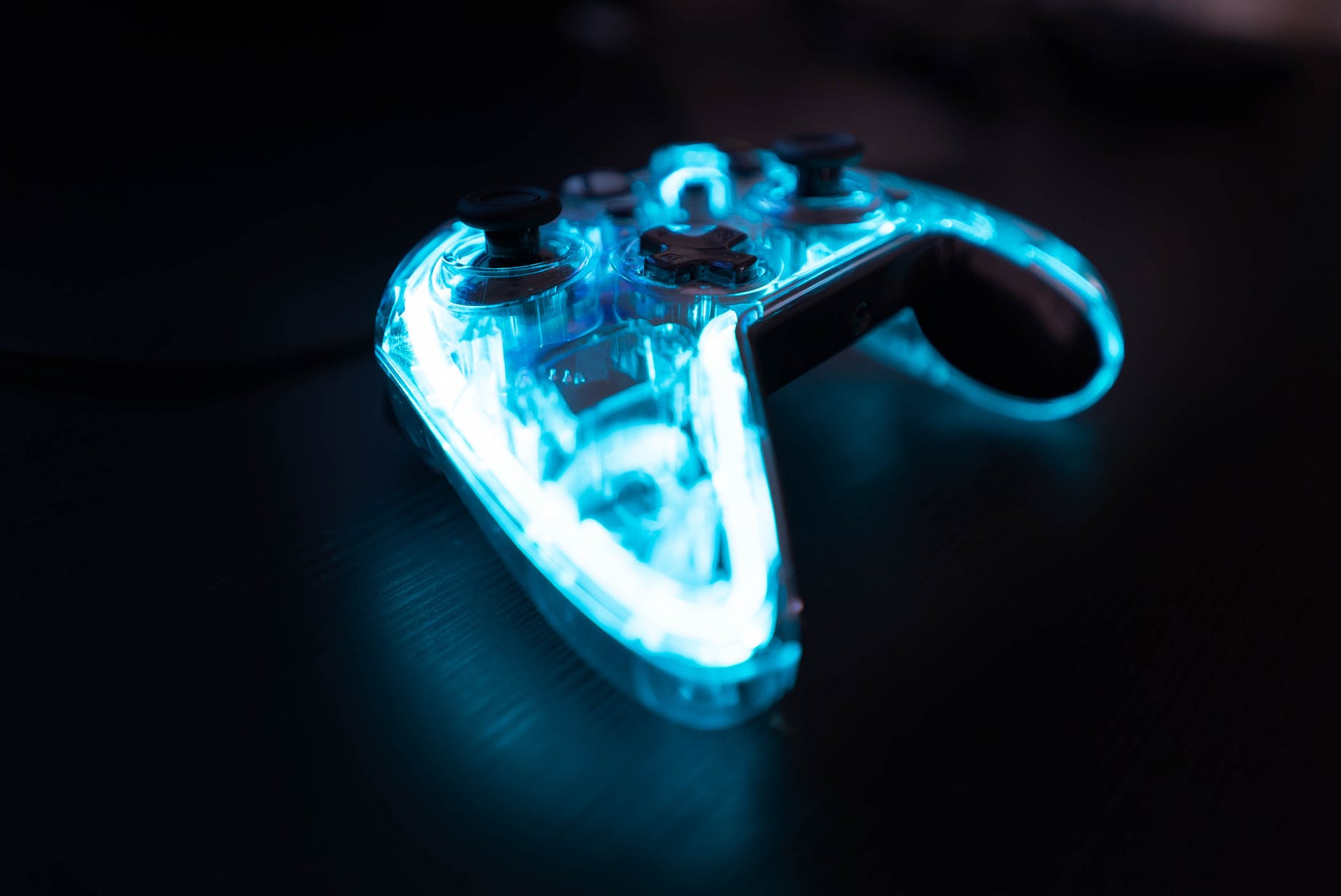 Another essential thing to consider when setting up a perfect gaming build is a good controller. The controller that you pick can affect the gaming experience.

Wireless controllers are also easy enough to configure and set up on a gaming PC. Some of the controllers from your gaming consoles are compatible with your PC. For example, the Xbox wireless controller can work on a Windows 10 PC just as well as a wired controller can.

Some gaming conventions are very particular about the controllers that you use. Most ask for wired controllers instead of wireless. Using wired controllers has more advantages over wireless ones. That is because wired controllers are lighter as well as comfortable to handle.

If you decide to use the wired controllers, then you should pick the ones with a long USB cable as well as vibration feedback. There are wireless and wired options for controllers that cost between $20 and $200. Getting the best game controller can help improve your gaming experience.

5. A Good Gaming Keyboard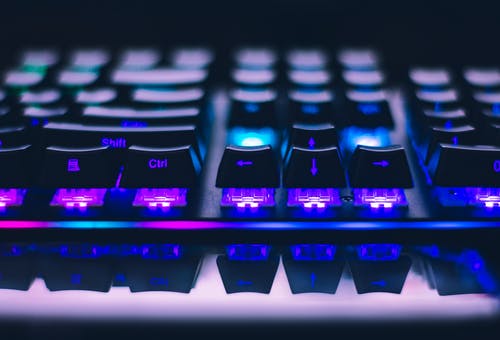 Wireless keyboards are often the most sought-after when considering a gaming setup. The absence of wires makes it look nicer and less cluttered.

Wireless keyboards are a dime a dozen. But a good wireless gaming keyboard is going to have zero lag. It's going to offer you the tactile feel that you want, while at the same time offering the media buttons and macro keys that you need.

Besides, a mechanical gaming keyboard has a keyboard switch with high durability and is more ergonomic to play. Mechanical gaming keyboards have a slower response time (they work fast), they also have more speed, accuracy, and durability and are designed with the technology and materials required for high-performance gaming. The durability and performance of a mechanical gaming type of keyboard are always better than the standard keyboards.

6. A Highly Adaptable Mouse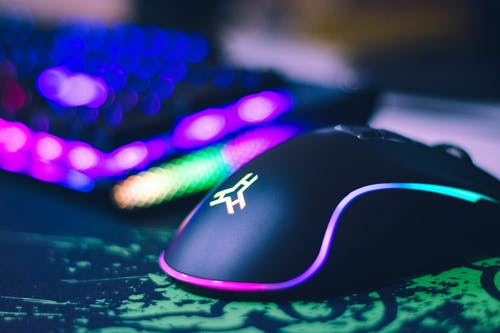 Like your keyboard, your mouse may seem like a minor purchase in comparison to your PC or monitor, but it's actually is one of the most important pieces of your setup.

Any mouse can work with your gaming setup. However, a gaming mouse is better because it usually has an advanced optical laser sensor. It will often allow for player customization and will likely have extra buttons to play around with and optimize gameplay. Often, they would as well have additional buttons for the players and can allow on-the-fly adjustments for speed and sensitivity.

The right gaming mouse can make a much more significant difference in your gaming performance, especially when playing shooters. Also, it should have a zero lag and make sure that it can offer a tactile feel, media buttons, and macro keys that you want.

7. The Appropriate Lighting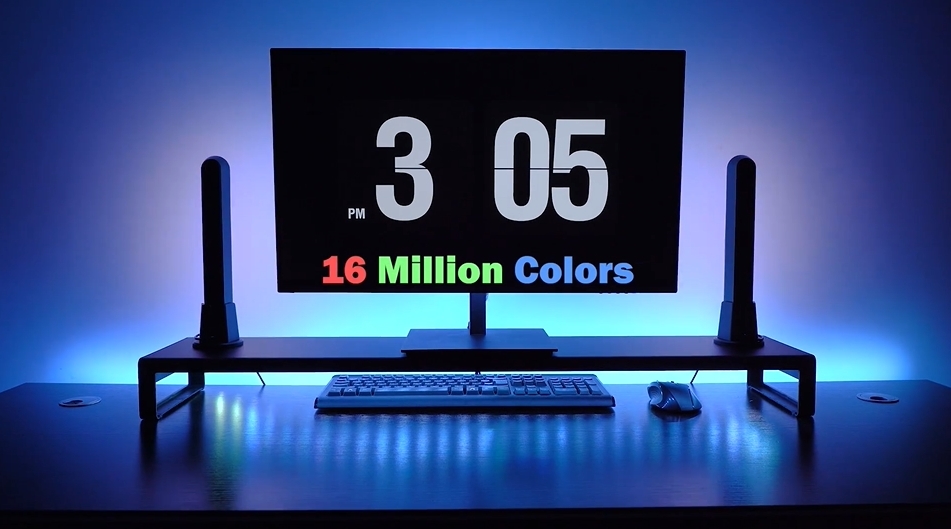 Smart lighting is not just used for turning your lights off and on. It is an easy way to create some ambiance in a room and change the feel of the space. Smart light bulbs can even make your gaming rig better with lights that harmonize with the beats and rhythm of your games. They can make your entire home a living visualizer. Companies like Phillips and Nzxt have created light bulbs, fans, and other accessories that can personalize your gaming experience.

Getting and applying appropriate lighting to your gaming setup can complete the whole package. It is more of a necessity for streamers when people are viewing their content.

8. An Ideal Gaming Headset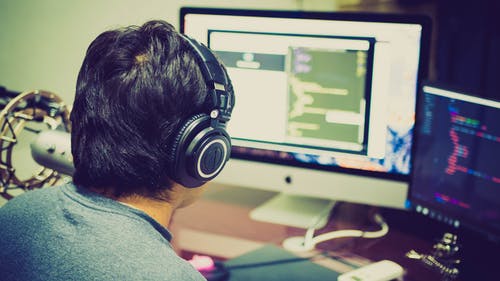 A gaming headset will take your audio to a new level, providing you with the sound quality you need to get the most enjoyment out of your games. You must look for the top-of-the-range headsets if you want to play at your best.

Headsets come in both wireless and wired varieties. Ultimately, it comes down to personal taste whether you go for a wired or wireless headset.
The main things to consider are sound quality, noise cancellation, and a good quality microphone. This allows for the perfect video game playing experience.

When you choose a gaming headset, you're looking for something that's going to allow you to enjoy all of the sounds of the game without disturbing others. Sound quality is extremely important. In order to get the sound quality you want, you can select one with a driver size of 45 mm or higher.

Also, you need to have a headset with a good microphone since most games are played with a team. Consider your comfort as well when picking the ideal headset. This can help not to end up with pain in your ears, especially when you play the game for an extended period.

Another essential aspect of a headset that you should consider is whether they are open or closed. An open headset can allow you to hear the sounds around you while the closed ones don't. Therefore, if you are serious about gaming, then you should go for the closed ones.


How much does it cost to build a PC?

It's entirely up to your budget and thoughts. There is a lot that goes into creating the ultimate gaming setup at home. You should now have some gaming setup ideas of your own. Consider what's best for you, your health, and enjoyment, and make the best full gaming PC setup you can!
Leave a Reply
Your email address will not be published.Required fields are marked. *