USB Touch Control Bedside Minimalist Desk Lamp Dimmable, LED Bulb Included
$49.99 $32.99
❤Stepless Dimming: Available touch-sensitive control and long-press is step-less dimming "+","-" for choosing the most comfortable light as you need

❤Eyes Protection: Take about 1-2 seconds to warm up to protect your eyes when you gently touch anywhere on the lamp base.

❤USB Operated with Charging Port: Low voltage DC 5V USB powered, and much safer than any other with high voltage plug powered, also better for children to touch.

❤Minimalist Design For Home: Comes with modern trend design, unique cylinder linen lampshade, 2700k warm white soft light
Color: Brown
Features:
❤Stepless Dimming: The whole base of Moobibear minimalist nightstand lamp is available touch-sensitive control, and long-press is step-less dimming "+","-" for choosing the most comfortable light as you need. In addition, the table lamp with memory function and is widely used as a night light, ambient light.
❤Eyes Protection: The dimmable decor lamp will take about 1-2 seconds to warm up to protect your eyes when you gently touch anywhere on the lamp base. The lights will gradually turn on or off. There is no glaring discomfort even it's dimming in the dark, which is specially designed for eyes protecting as you need.
❤USB Operated with Charging Port: The bedside table lamp comes with low voltage DC 5V USB powered, and much safer than any other with high voltage plug powered, also better for children to touch. The base of this desk lamp contains an outlet USB port, so you can charge your iPhone, iPad, tablets, kindle readers, and other devices. What's more, the USB port functions regardless of whether the lamp is on or off.
❤Minimalist Design For Home: Moobibear USB decor desk lamp comes with modern trend design, unique cylinder linen lampshade, 2700k warm white soft light which pretty well used for Nightstand lamp, bedside desk lamp as auxiliary lighting at night in your bedroom, living room, college dorm and so on.
❤Quality Warranty: Moobibear Touch Table Lamp comes 1-year warranty, the included LED bulb with 2 years warranty. Please feel free to contact us if you have any problem with the bedside lamp, we offer 100% satisfaction customer service for you.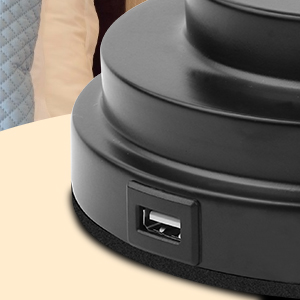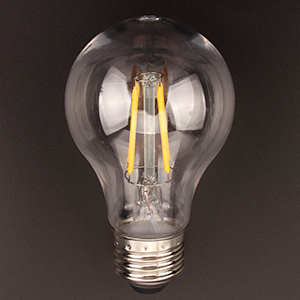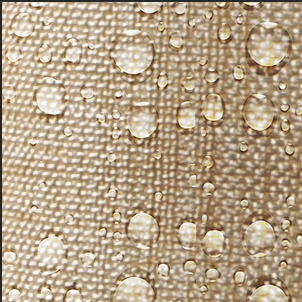 Details:
❤The Portable Touch Bedside Lamp works with a power adapter(100V-240V) and the low voltage (DC 5V) solution which makes it more safer and convenient to use, also this desk lamp works well with your power bank and computer.
❤The Modern Ambient Table Lamp comes with a minimalist design, there is a TC cloth lampshade, LED Filament free bulb, touch control lamp base, 1 charging port which not only can beauty your bedroom but also very nice night light for reading, watching iPad, relaxing to sleep.
❤With LED flicker-free bulb will provide you with a fully dimmable option that means you can dim it at the suitable brightness you need, just simply plug it in and touch anywhere on the base.
❤With eyes protection function allows the nightstand lamp to gradually lighten or darken the space which is perfect for your eyes to adjust to this soft light quickly when you turn it on or off.
Specification:
DC Voltage: 5V
ON/OFF: Touch Lamp
Base Bulb: E26 LED 4W Free Bulb
Material:TC cloth & Metal
Brightness Control: Fully Dimmable (hold the base for 3 seconds)
Memory Function: Yes
USB: 1 Charging Port
Item Weight: 1.6lb
Wire Length: 59in
Dimensions:15.53in x 6.1in
Easy Installation:
1. Unscrew the LED bulb and fixing ring from the lamp base
2. Fix the lampshade on the lamp base
3. Screw the ring back to steady the lamp shade 4. Install the LED bulb
What's in the Box:
① 1 x Lampshade ② 1 x Lamp Base ③ 1 x LED Bulb ④ 1 x User
Manual Caution:
▲USB charging port output is based on your power adapter, compatible with all mobile phones, tablets
▲ Only works with an LED dimmable Filament Free bulb and the max power of 6W is available.
▲Don't use the incandescent bulb or any other bulbs instead
▲Don't use the included bulb for any other lighting and lamps
Package Dimensions: 13.0 x 11.7 x 6.5 inches